How to Have a Stress-Free Kitchen Remodel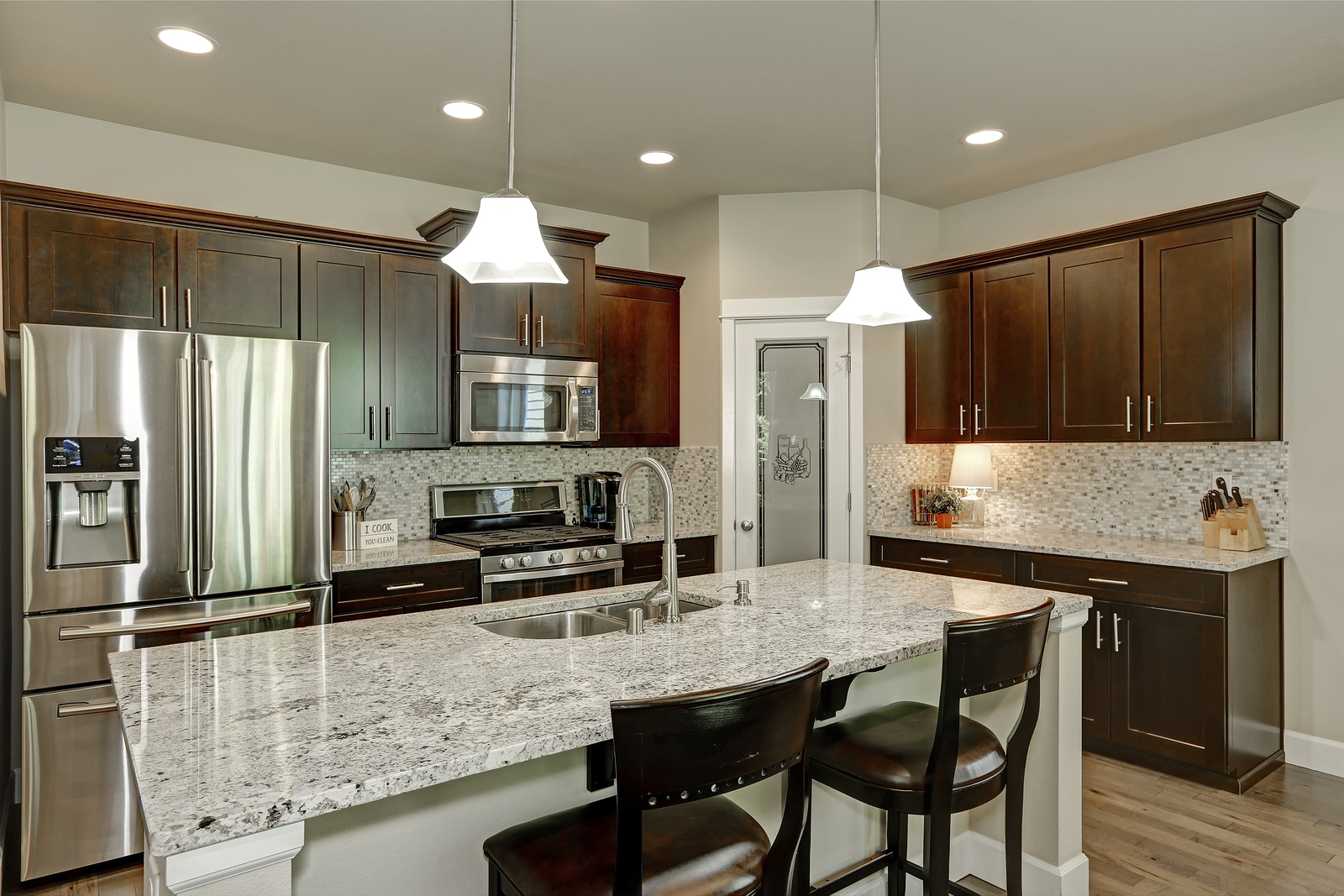 Remodeling your kitchen is a great way to add value and aesthetic appeal to your home. You spend a lot of your time in the kitchen, whether you're cooking, eating, or just sitting around the table for a snack, a board game or a conversation. A kitchen remodel can be a big deal, but that doesn't mean it has to be a stressful experience.

Start by planning your budget. How much do you want to spend total? Then break down your budget into areas of improvement. Cabinetry, appliances and countertops should account for the majority of your spending, with about a quarter left for things like plumbing, electrical, and paint or trim. Don't forget to account for your contractor, or you may find yourself responsible for a larger bill than you were expecting.
Make sure your contractors are properly licensed before continuing with your kitchen remodel. The right contractor should be able to provide references and proof of licensing, insurance and bonding. Ask your contractor for an estimate for the work to ensure that it suits your budget. If it doesn't, discuss ways to cut down the costs by eliminating or modifying areas of your remodel. Don't stress yourself out with a project you can't afford. The right contractor should be able to work with you to help you achieve the results you want on a budget that suits your means.
It seems obvious, but keep in mind that you will still need somewhere to make meals while your kitchen is out of commission. Set up a substitute kitchenette somewhere out of the way of the construction with a mini-fridge, microwave, utensils, and possibly a toaster oven or hot plate. Even if you frequently eat out or take cold food to-go, you'll still want somewhere to store it, and easy access to it while your kitchen is torn apart.
If you make sure you iron out all the details before any work begins, you can eliminate the stress of your kitchen remodel and streamline the experience. Before you know it, you'll be cooking in the kitchen of your dreams.