Add Value to Your Home with a Bathroom Remodel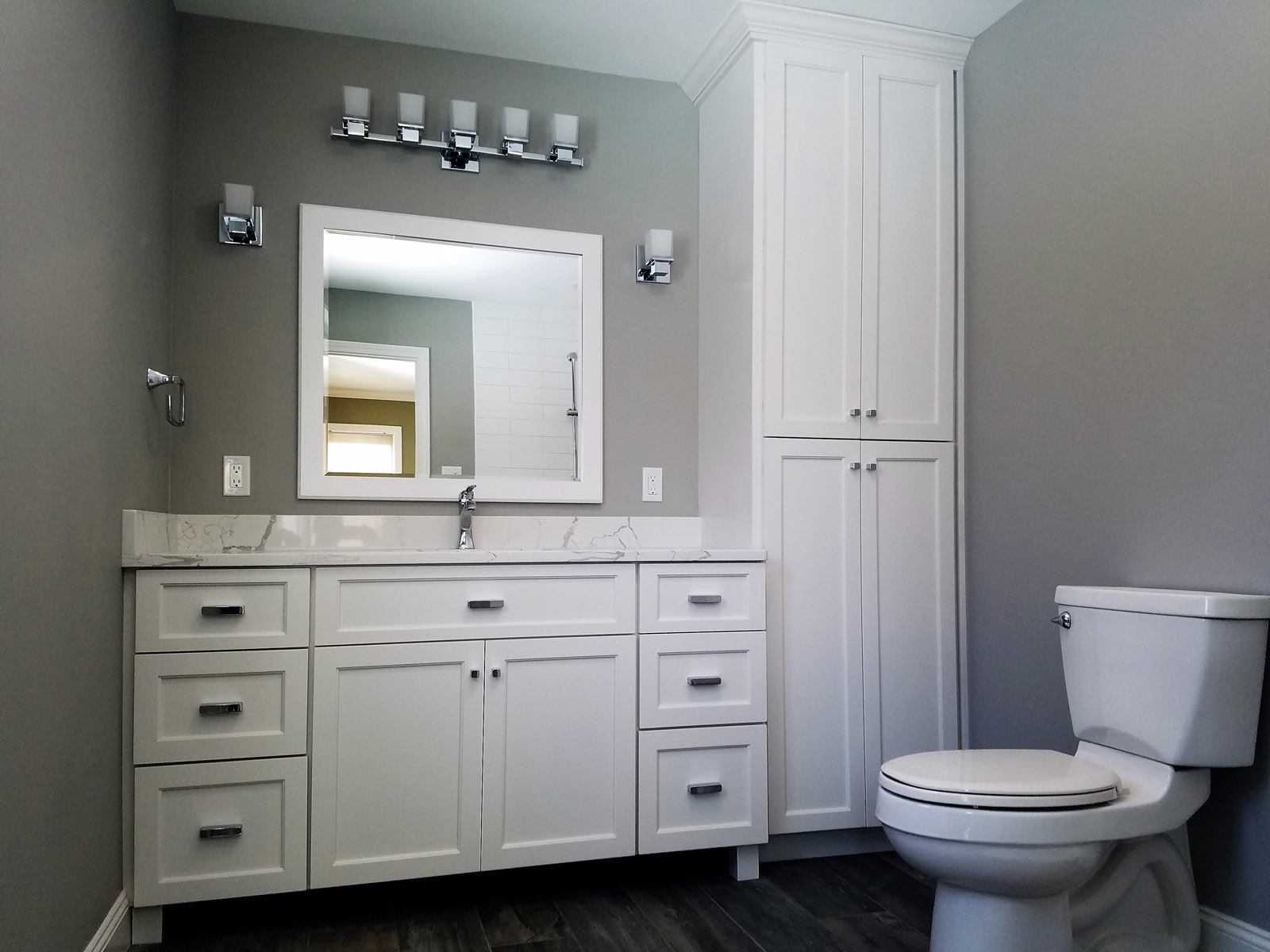 As a homeowner, you understand the importance of maintaining your home's value, especially if you want to sell your home one day. Through regular upkeep and ensuring your home stays up to date, you can increase its value and make it more attractive to potential buyers. One way to increase your home's value is by completing a bathroom remodel.

Have a Plan
Your first step in your Bathroom Remodeling project is to have a plan for what you want your resulting product to look like. Consider everything from your bathroom's layout to what fixtures you want. If you're completing a major renovation, you may be able to give your room a whole new look by changing its layout or making the room bigger. Perhaps you want to use a theme for your bathroom remodel to give your room a cohesive feel. Some homeowners are even tapping into technology by adding extras, such as Bluetooth speaker fans, smart mirrors, and lighted toilets. Others are going for a more spa-like feel by adding deep tubs, heated floors, and waterfall shower heads. Another great option for homeowners looking to add value to their home is to add fixtures that are energy efficient and don't use too much water. Whatever you decide is right for you, be sure you stick with your plan once you have one.
DIY or Go Pro
If you've never completed a remodeling project before, you may want to reconsider before going the DIY route. Even the most experienced DIYer hires professionals every once in awhile, especially if there will be complicated parts of a project, such as plumbing or electrical work. Hiring an experienced professional to do the job can save you thousands of dollars and ensure the project is done right.
Bathroom Remodeling projects are a great way to increase your home's overall value and add a beautiful space for you to relax at the end of a long day.