In Business Since 1998. Service Available in CT and MA.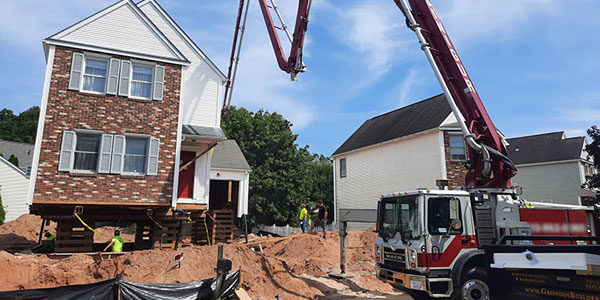 Crumbling Foundation
The crumbling foundation epidemic has affected many in our state. Grondin Builders LLC is a fully licensed, insured and bonded company that has experience in foundation replacement, getting you and your family back into their home feeling safe and confident knowing that your project is done correctly.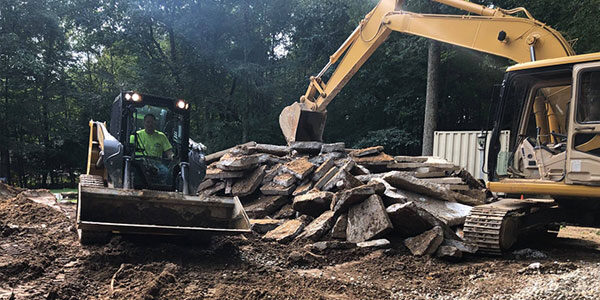 About Our Business
Grondin Builders specializes in crumbling foundation replacement and has been proudly serving our clients throughout Connecticut, helping them to make the most out of their properties with our complete range of new construction and remodeling services. These are some of the areas where we have been pleased to complete projects for our clients.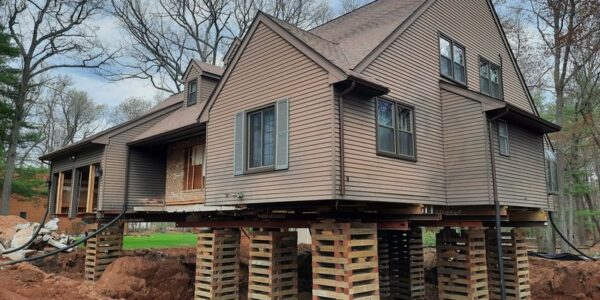 Our Family
Grondin Builders is a family owned company that has been established since 1998. Owner Dan Grondin is a 4th generation carpenter who prides himself in making sure his customers are satisfied with all aspects of their project. Our goal is to provide you the customer with a pleasant and enjoyable foundation replacement experience as easy as possible.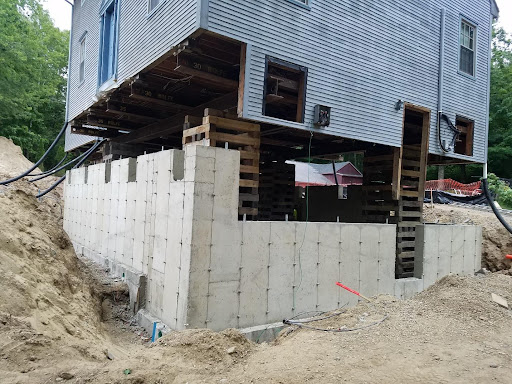 Here you see a house that is almost ready to be lowered onto it's new foundation. This house took only 6 weeks from start to finish and the homeowners were very happy with the completion of their project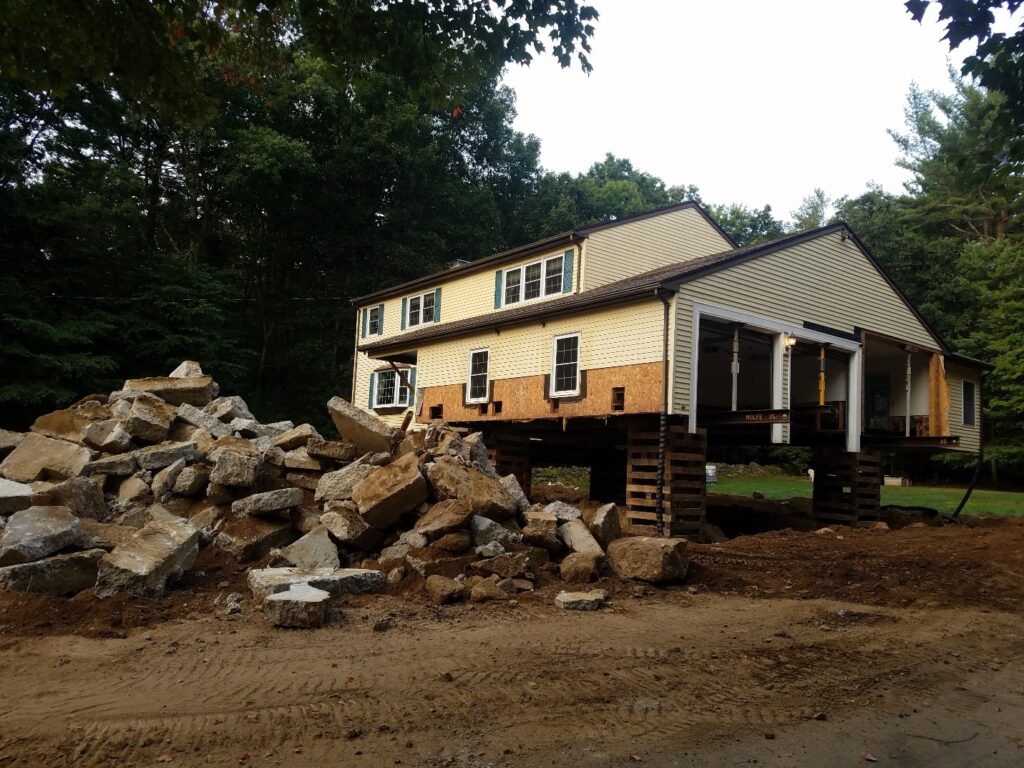 This picture shows a house lifted and the faulty concrete that was removed before it was shipped off for proper disposal. It also had an addition with a slab that needed to be rebuilt. Homeowner was only out of their home for 6 weeks.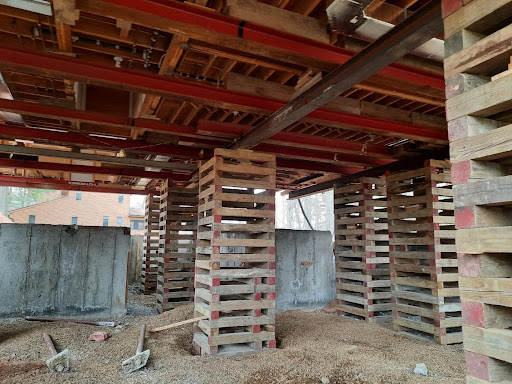 This photo gives a view of what the house looks like after being lifted from the basement. The process of lifting the house is really nothing short of amazing.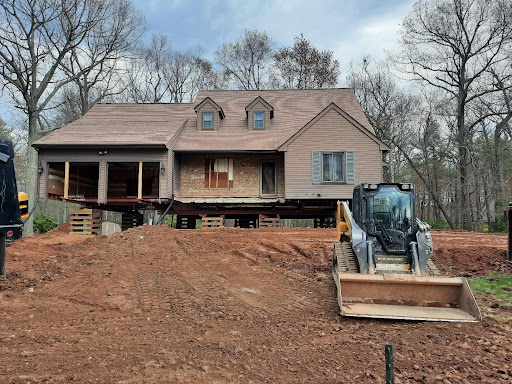 Here you see a beautiful home lifted 7' in the air being held up by cribbing and beams. If you are one of the many affected with a crumbling foundation please do not hesitate to reach out with any questions.
Damen Plance
Dan and his team are great people that worked hard to rebuild my foundation. Very professional and ready to help during a frustrating time. I appreciate his ability to work with me and come up with solutions for problems that pop up. Thank you again Dan, Kristen and team!
Damen Plance
Mike Huppert
Grondin Builders did the crumbling foundation fix for my house this past summer. I would highly recommend this company if you unfortunately have this problem with your home. Dan kept me in the loop the entire time he was working on my house. He said prior to the work starting that when my house was in the air, he would treat it as if it were his own home up there too.. and that was absolutely true. He came in on budget and on time .
Mike Huppert
Cecilia K
We had our foundation replaced by Grondin Builders. our house is on the larger size and foundation replacement is no small feat. We needed a quote from three different contractors. Grondin came in far below the other two quotes. Not only was his quote lower, he followed up with us before he started the project, helped us with what we needed to know, do and expect. throughout the project, he was communicative and we knew exactly what was going on at all times. he told us we would be back in our house before Thanksgiving and he delivered. Not only that, but he followed up after to make sure everything was going well. And came back to fix a door that wasn't closing right after the lift. Grondin comes highly recommended by us.
Cecilia K
Joel M
Very Professional! We have used Grondin Builders for a few different jobs and have always been very pleased at their quality of work and professionalism while doing the work. I would highly recommend them.
Joel M