"Is my foundation crumbling?" is one of the unsettling questions that many homeowners ask whenever they notice a sudden crack on their wall or a door that refuses to shut. Unfortunately, the answer to this common question is possibly a yes. People often assume their homes' foundations are constructed to perfection and that nothing could ever go wrong.

The crumbling foundation came to be by a company mixing in a mineral called pyrrhotite into their concrete. The pyrrhotite then causes a deterioration of the concrete when exposed to oxygen and water. The first signs that a home is affected would be a visual of horizontal or web cracking in the concrete walls. This process can take anywhere from 10 to 30 years before any evidence is visible.

Unchecked foundations cause serious long-term problems for home owners. If your foundation is cracked or worse, you probably know already that you need a skilled foundation repair company you can trust with the job—Grondin Builders!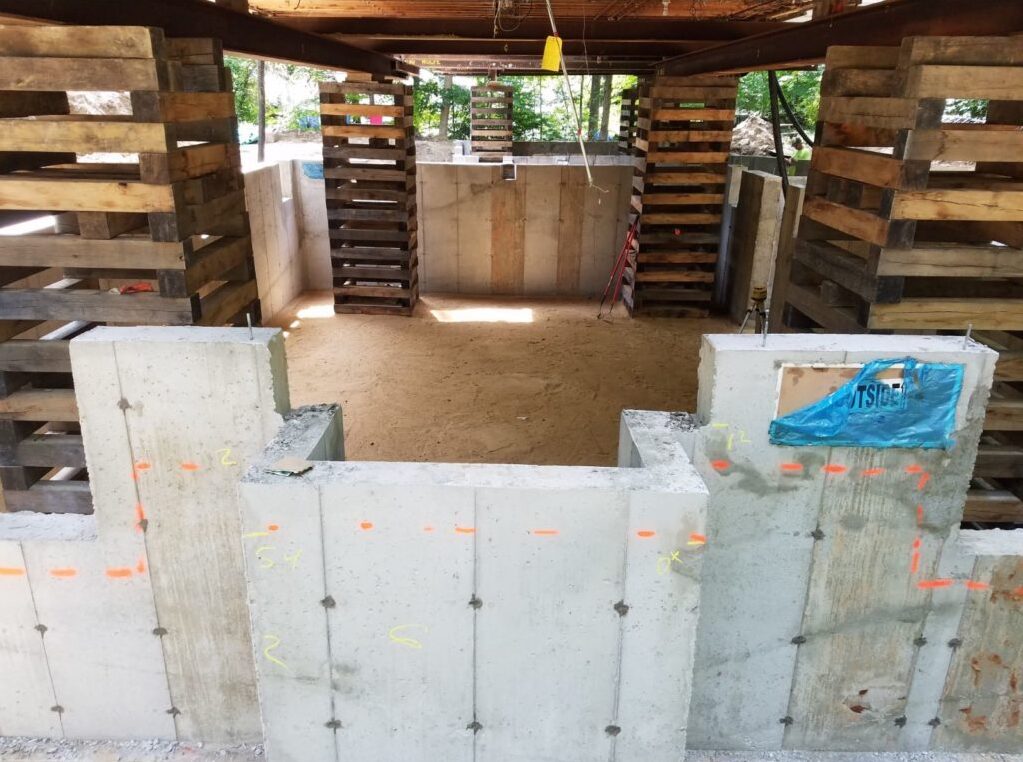 The foundation replacement project epidemic has affected many in our state. Grondin Builders LLC is a fully licensed, insured and bonded company that has years of experience in foundation replacement  getting you and your family back into their home feeling safe and confident that your construction project has been done to a high level of detail and craftsmanship. We at Grondin builders have experience in all aspects of foundation replacement. We are an all-inclusive company that will see your project through from the beginning to end from your free proposal through your foundation replacement including reattaching or rebuilding of exterior structures and landscaping.
Owner Dan Grondin was born and raised in Tolland and has been personally affected by the crumbling foundations. To see our family friends and neighbors struggle through this stressful experience had pushed us to provide the services needed to help give the people in our town and surrounding towns the peace of mind that there most valued asset will be taken care of as if it was our own. It is our word that we will work in a timely manner to ensure the homeowner gets the relief and quality of work that has kept us in business for over 20 years. A typical foundation replacement project takes approximately 6-8 weeks from start to finish.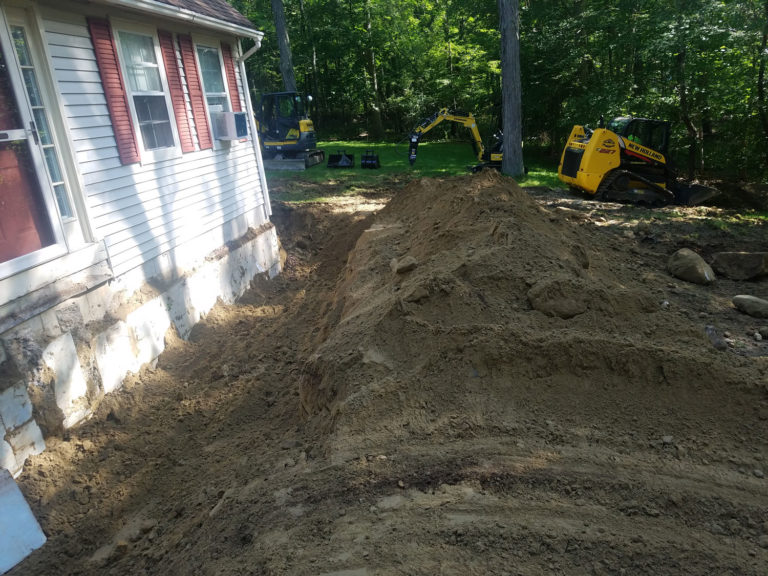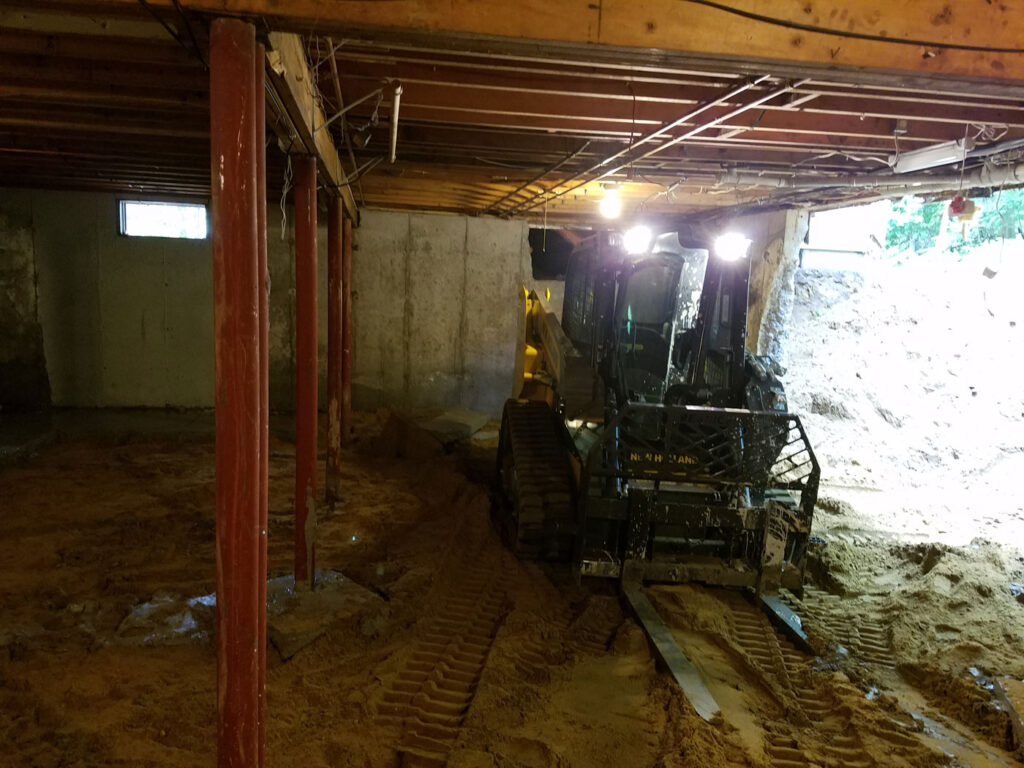 There are over 30,000 homes in northeastern CT and southeastern Massachusetts affected by crumbling foundation. The state of CT has set forth a program to assist in funding these homeowners. If your application is approved you may be eligible to receive up to $190,000.00 to put into replacing your foundation. There is also a chance that you could receive more help. There is a Connecticut Housing Finance Authority Loan Program that you can apply for along with Collaborating insurers Benefit Program. This program may reimburse you a potion of what CFSIC does not cover if you are eligible. To find out more information please click the link below.
https://crumblingfoundations.org/homeowner-information/
We have assembled a team of professionals that is committed to quality, integrity and excellent customer service. Whether you are a homeowner with failing foundation issues, cracked walls, or foundation blocks crumbling due to rain damage, whatever the problem, trust us to handle your task safely and efficiently within your budget and schedule.
Grondin Builders is your crumbling foundation repair and home lifting expert to get your home back in shape. Our professionals will carefully examine your house, design and remodel it to perfection.
Repair of a crumbling foundation is not just a job for anyone; it requires expertise, advanced equipment and strict safety measures. Grondin Builders boasts this and much more. We have a wealth of experience amassed from diverse and crumbling foundation repair projects completed safely, faster and cost effectively.
Will you let your home's foundation be the next project on our list? If you are one of the many affected Grondin Builders would like to help you in any way possible. From answering any questions concerning the process to providing you with a free proposal to get your claim started. You can call the office today to schedule your estimate. 860-454-4602
Contact us today for more information.